The House of Adocentyn is pleased to announce the public performance of The Semitalia ("the Footpaths"), the series of Qabalistic Pathworkings up to the Sephirah of Tiphareth. These sessions will be hosted by Alpha Book Center, the oldest occult shop in Phoenix, AZ.
In the Ogdoadic Tradition, these pathworkings are guided journeys through the symbolism of a particular Path on the Tree of Life, taking the participants from one Sphere to another and activating the corresponding magical states of consciousness thereby. This series of pathworkings is derived from the book, Magical States of Consciousness by Melita Denning and Osborne Phillips (which will be reprinted by Llewellyn in August 2012).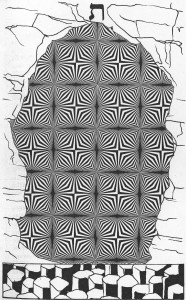 The first session (Sunday, 7/8/2012) will be a working of the 32nd Path – the first step that all initiates take on the Serpent-Path, the Way of Return. This path is under the dominance of Saturn, and thus is the meeting place with the powerful "Guardian of the Threshold." Concluding in the Temple of the Moon, the participants share in a symbolic experience of the eternal truths which may be gained through the changeful illusions of the astral world.
If you have already worked these paths in other traditions, you are welcome to come and experience the Ogdoadic system of guided meditations through the Lower Paths; in truth, all of us interact with Paths of the Tree continually throughout the course of our lives no matter how many times we may formally "work" through them. However, no prior experience with ritual magick, Qabalah, or meditation is necessary. The class is free and open to persons of all backgrounds and experience levels.
The Working of the 32nd Path: Sunday, July 8th, 2012: 3:00-4:30 pm
Alpha Book Center: 4532 N 7th St.; 602-253-1223
Email master@adocentyn.net with questions.